Extragalactic Continuum
This working group is focused on the study of continuum emission from galaxies, AGN and galaxy clusters over Cosmic time, including the evolution of the cosmic star-formation rate out to the epoch of reionization.
Extragalactic Continuum Working Group Introduction
Continuum science with the SKA explores our Universe from the nearest star-forming galaxies to high-redshift clusters of galaxies, examining structure formation and evolution on all scales.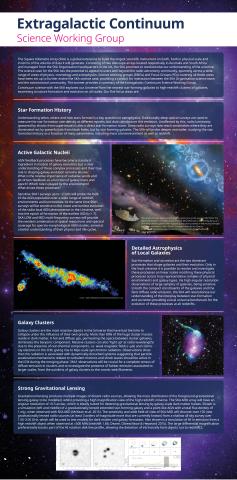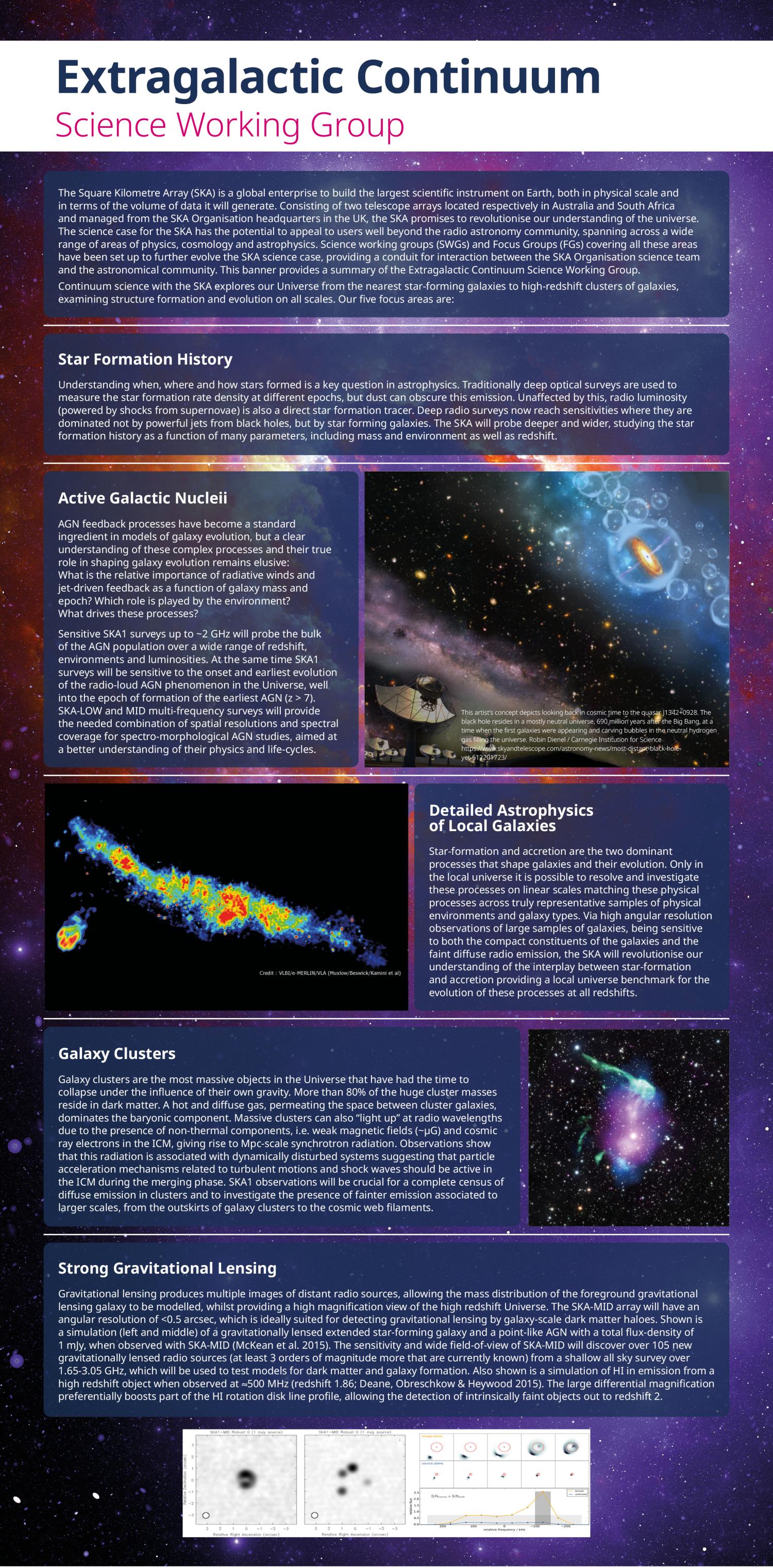 Related 2015 "Advancing Astrophysics with the Square Kilometre Array" Chapters
See appropriate section here
Related 2004 "Science with the Square Kilometre Array" Chapters
"Galaxy evolution, cosmology and dark energy with the Square Kilometre Array" Rawlings et al.
"Relativistic jets" Bicknell et al.
"Compact radio cores: from the firstblack holes to the last" Falcke et al.
"Deep radio continuum studies with the SKA: evolution of radio AGN populations" Jackson
"Disks, tori and cocoons: emission and absoprtion diagnostics of AGN environments" Morganti et al.
"Surveys of compact extragalactic radio sources" Gurvits
"Predictions for the SKA from hierachical galaxy formation models" Baugh et al.
"Searching for high redshift centimeter wave continuum, line and maser emission using the Square Kilometre array" Blain et al.
Working Group Membership
Members of the the Extragalactic Continuum Working group can be found here
Please contact the co-chairs if you are interested in joining the group.
The current co-chairs are:
Membership details can be found here
Previous Chairs
Rossella Cassano 2015-2018
Minh Huynh 2015-2017
Isabella Prandoni 2013-2015
Nicholas Seymour 2013-2015
Last modified on 16 August 2023