SKAO signs collaboration agreement with European Southern Observatory
The only two intergovernmental organisations dedicated to ground-based astronomy have strengthened their ties with a collaboration agreement.
The SKAO's Director-General Prof. Philip Diamond and his European Southern Observatory (ESO) counterpart, Prof. Xavier Barcons, signed the agreement on Monday 24 July 2023 at the ESO headquarters in Garching, Germany. ESO operates three observing sites in the Chilean Atacama desert on behalf of its 16 member states.
The agreement establishes a general framework for cooperation and information-sharing between the SKAO and ESO. It will promote strategic coordination of the organisations' long-term plans, allowing them to advance their aims in science together. Potential areas of coordination that have been identified include: 
strategic planning and governance, 
international relations, 
sustainability, diversity, equity, and inclusion, and 
communication, outreach, and publishing. 
Examples of collaboration between the organisations since the SKAO's establishment in 2021 include advocating for the need to protect the dark and quiet skies and organising joint workshops, including one about surveying the southern skies.
"I am happy to formalise what has been a fruitful link since before we started setting up the SKAO," said Prof. Diamond. "As ESO's junior in the intergovernmental organisation world by nearly 60 years, the SKAO has had a great example to emulate and learn from. In turn, we have been able to set up an Observatory tailor-made for the 21st century and can share the experience we have gained."
Read ESO's announcement online.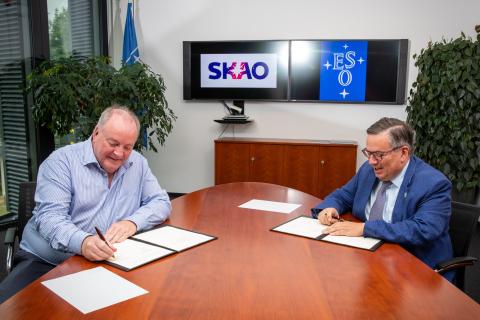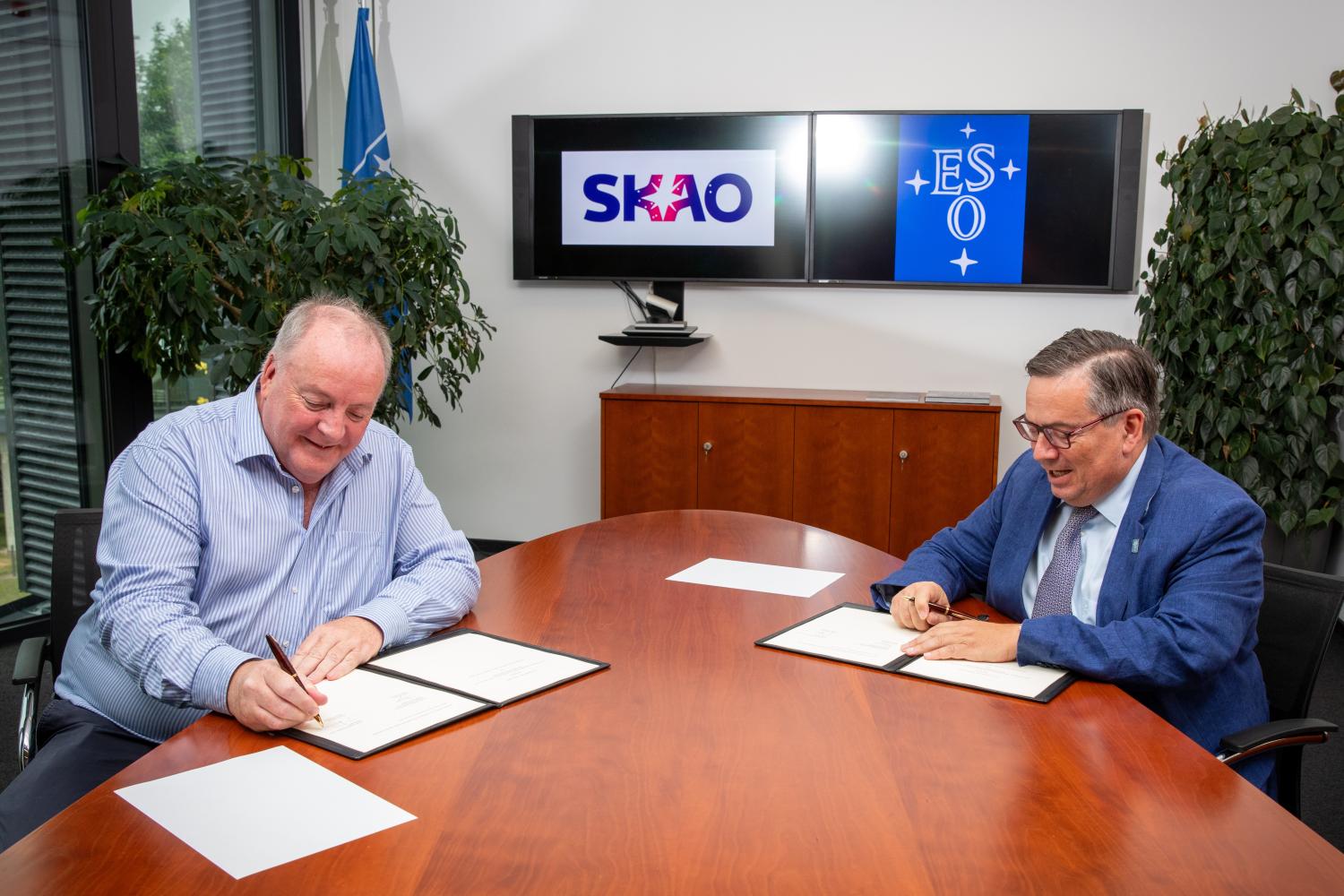 The Director-General of the SKA Observatory, Prof. Philip Diamond (left), and his counterpart at the European Southern Observatory, Prof. Xavier Barcons, sign a collaboration agreement between the two intergovernmental organisations. Credit: ESO