Sustainability
Sustainability is a foundational value at the SKAO, underpinning all other activities across the Observatory.
The SKA Observatory is designed to operate for at least 50 years. Our aim is to deliver a sustainable infrastructure, minimising the negative impacts of construction and operation of our telescopes, and maximising the benefits the Observatory will bring to society over its entire lifetime.
Sustainability is therefore integrated into everything we do, and, in line with the United Nations definition, takes into account social, financial, ecological and environmental responsibilities, both globally and locally. In doing this we aim to demonstrate care towards the people, places and resources on which we rely and seek to build long-term sustainable relationships.
This includes contributing to the sustainable development of communities through direct and indirect economic investment, education and training, and ensuring Indigenous history, culture and traditions are respected, preserved and celebrated as an intrinsic part of the SKAO's presence in its telescope host countries.
The SKAO's priorities in terms of sustainability span all areas of the Observatory, including:
Science: to provide facilities that will contribute to a better understanding of the Universe, and to promote open, reproducible science.
Environmental footprint: to measure, monitor and seek to minimise the SKAO's environmental footprint.
Education and opportunities: to contribute to human capital development through effective partnerships with organisations in member countries.
Social equity: to contribute to fair and equitable outcomes for diverse individuals and groups within the Observatory and in stakeholder communities.
Radio spectrum: to work to retain access to the radio spectrum to facilitate ongoing use for diverse purposes including radio astronomy.
Contributing to the UN Sustainable Development Goals
The SKAO and its partners are helping to address global challenges by contributing to many of the United Nations' Sustainable Development Goals (SDGs) to achieve a better and more sustainable future for all by 2030. 
Although construction of the SKA telescopes only started in 2021, the project has already produced a tangible and visible contribution to the SDGs. This is thanks to the contribution of partners around the world over many years of development, including building capacity and skills, generating innovation, creating jobs, boosting economies, training the new generation of scientists and engineers, but also responding to the COVID-19 pandemic.
"We were keen that our approach be consistent with the United Nations' definition of sustainability, which is to meet the needs of the present without compromising the ability of future generations to meet their own needs."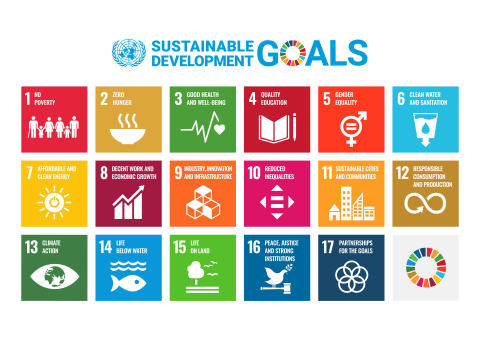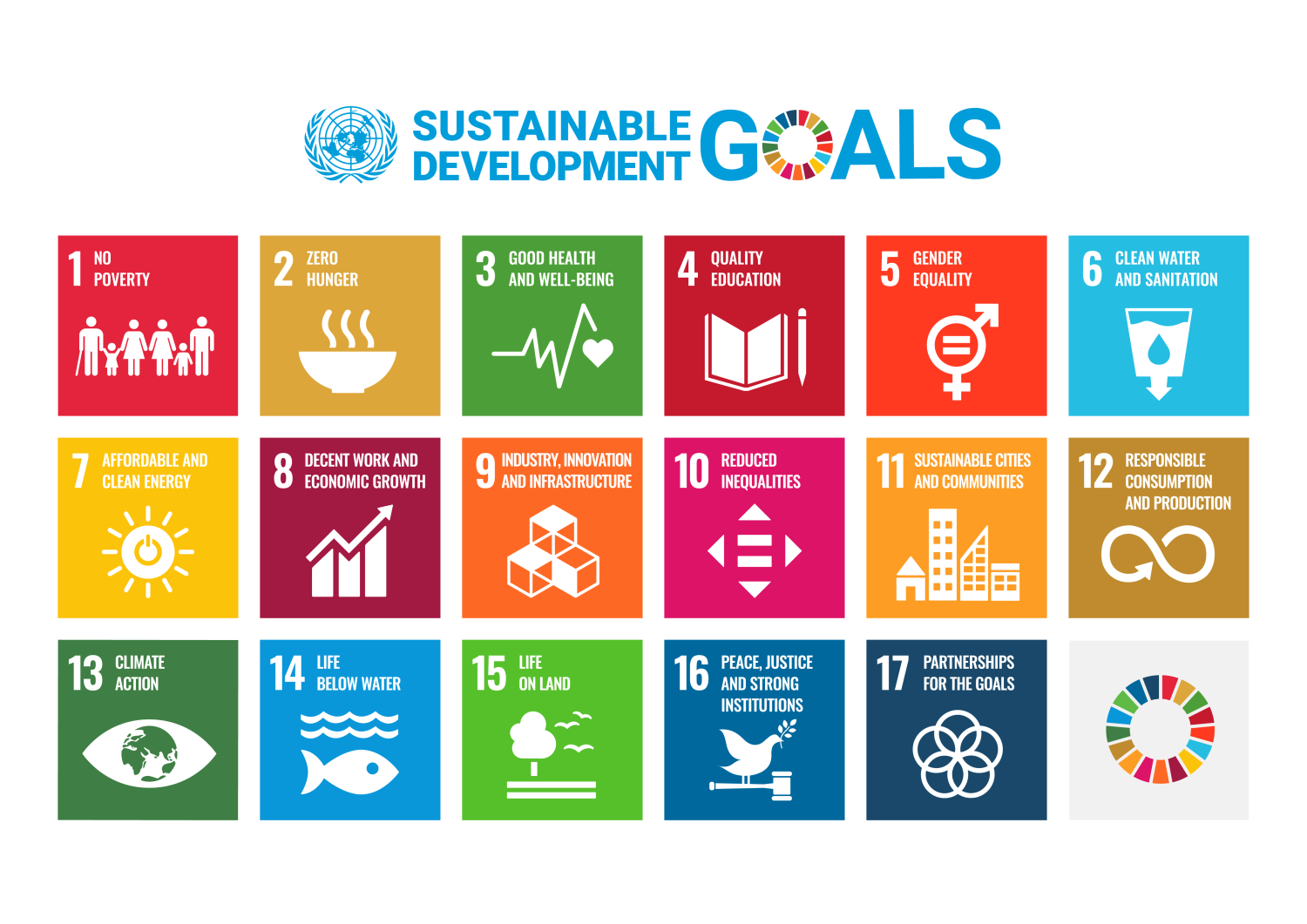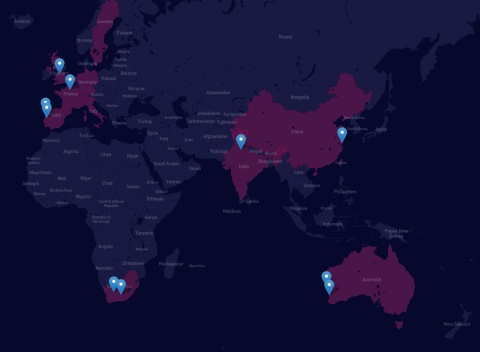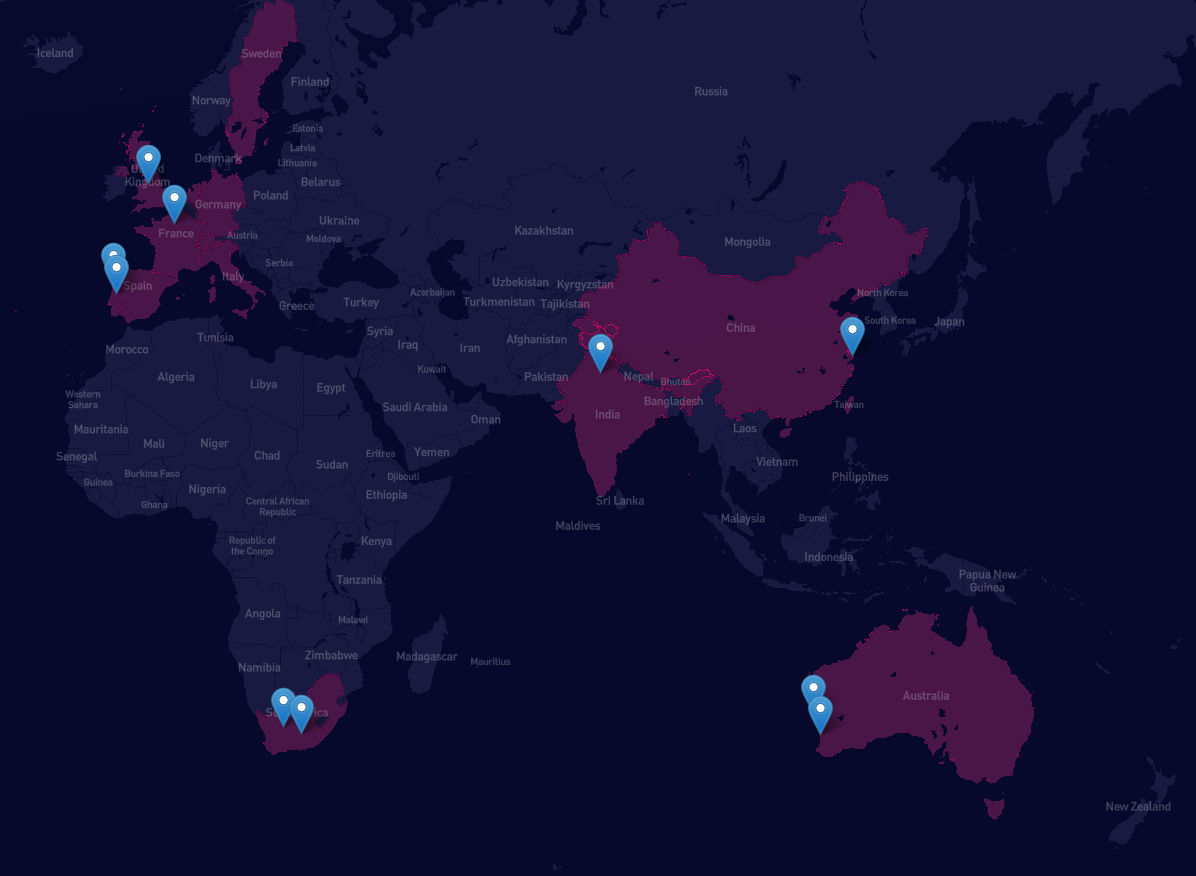 How are the SKAO and its partners benefitting society? From training opportunities in China, to green energy prototyping in Portugal and a mega-science roadshow in India, the SKAO's impact is felt around the globe.
Click here to explore the case studies.
Environmental sustainability
The SKAO aims to measure, monitor and minimise its environmental footprint. This includes conservation of resources, minimising waste generation, maximising the use of renewable energy, and minimising the use of potable water during construction, among other measures. To this end, the SKAO has included sustainability as a requirement within its procurement policy. 
In terms of carbon emissions, reducing the power needs of the telescopes and computing facilities has been a major focus of work, as they are expected to account for 90% of the SKAO's CO2 emissions overall.
The SKAO's power team developed an overall power budget for the Observatory, broken down into an allocation of electricity usage for each of the work packages – antennas, networks, computing, etc. - which then became a design requirement for each of the teams. That encouraged each team to drill down into the design of the telescopes, question power-hungry choices, and find alternative solutions to reduce the overall power needs wherever possible.
As a result, the SKAO halved the estimated power consumption of its telescopes thanks to innovative design and by adopting more efficient technologies.
The power team has also been developing a radio-quiet solar power station for the SKA-Mid telescope in South Africa. 
People are very happy for science projects to discover amazing things, but not if it comes at the expense of the planet. And as we like to say: the best way to reduce CO2 emissions is to not use the power in the first place.
Supporting sustainable development
The SKA project's impact - stemming from both SKAO's and its partners' activities - is being felt in science and beyond, from the innovations it is fuelling, to the investments it is making, and the generations of STEM learners that will be inspired by its discoveries.
Economy
The SKAO is directly benefitting its member states economically in terms of construction contracts, which are expected to exceed €900 million. These direct investments are injecting investment into local and national industry, and they will create hundreds of jobs across a variety of sectors.
The scale of the SKA project, and the inherent requirement to "productise" and mass-produce many of its components, requires new and innovative levels of industry participation far exceeding that generally required in other astronomy projects. SKA construction demands collaboration between researchers and manufacturers to produce new or improved instruments, which will allow industry to gain cutting-edge knowledge and expertise, and offer opportunities for R&D.
Innovation
The technological innovations demanded by radio telescopes are often transferable to other areas of society, and have already given rise to many spinoffs, including the invention of WiFi communication, medical imaging and reference systems for space navigation and GPS. During the COVID-19 pandemic, SKAO partner institutions applied skills honed in radio astronomy to help tackle the unprecedented crisis (see above for one example).
The SKAO is driving innovation in electronics, communications, computing and data science, pushing industry to the technological limit in areas such as antennas, receivers, high-performance computing, signal processing, data transfer and low power electronics which can find applications beyond radio astronomy.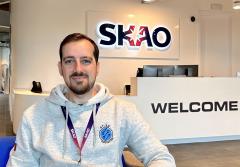 It's quite simple: the company would not exist without the SKA – it was born from big science. It gave us the stability to continue and our people have learned so much that now we are able to gain more projects


Culture
Science and culture have been intimately connected throughout history, and the SKAO is no exception, from inspiring artworks such as the Shared Sky Indigenous astronomy-art exhibition, to the project appearing in fiction novels, TV, movies or music videos. The SKA and precursor telescopes also generate thousands of media articles a year, extending the reach of astronomy research and improving science literacy around the globe. 
Astronomy and its use of remote, pristine locations also offers many tourism opportunities (astrotourism), and there is a growing awareness of its potential to boost local economies by regional stakeholders around professional observatories. The SKAO will harness such potential by collaborating with the local communities near Carnarvon in South Africa and Geraldton in Western Australia, close to the telescope sites.
Society
Astronomy is well-known for its ability to attract young people to science and technology careers, and drive education and training that can also help solve major societal challenges and answer immediate crises. The SKA project is already creating such opportunities globally, such as the DARA and DARA Big Data projects in African partner countries. 
The SKAO is also committed to being a good neighbour in its host countries, building strong relationships with local and Indigenous communities. The land on which the SKA telescopes are being constructed, in both Australia and South Africa, has strong ties to Indigenous heritage; respecting these cultures and the local populations, and engaging positively with them has been a key consideration since the inception of the SKA project.
Equality, diversity and inclusion
The SKAO aims to be a place where different viewpoints and diverse backgrounds are welcomed and encouraged. This includes ensuring that women in science, technology, engineering and maths (STEM) are supported, and their contributions celebrated. In doing so, we aim to also break down stereotypes about working in STEM. The SKAO has identified actions to encourage the next generation of women and girls to consider careers in this exciting field, and aims to become an employer of choice for women in STEM.
The diversity of Team SKA is a major strength, and we are keen to ensure that different nationalities, backgrounds and life experiences are represented, and a diversity of voices are heard in our events, communications products and other outputs. The majority of SKAO roles are advertised internationally, and more than 20 nationalities are represented at SKAO Global Headquarters.
The SKAO Code of Conduct for Meetings and Events is in place for all SKAO-organised or sponsored events, reflecting our commitment to ensuring that everyone can enjoy taking part in its science, training and public outreach activities.
Accessibility is also a key focus area for recruitment, events and communications products, and the SKAO has been engaging with partners to develop a best-practice approach. This includes co-hosting in a Space & Astronomy Research Accessibility workshop with peer organisations ESA, ESO and the IAU, which has  helped develop our recommendations on accessibility.