Snehal Valame
Industry partners play a key role in Team SKA as part of the engineering consortia, collaborating with research institutions around the world to design the SKA's core elements. Software engineer Snehal Valame became involved in the SKA project through Persistent Systems in India, and has since founded her own company, Sanikaizen Solutions. She told us more about her role, her artistic side, and why she believes empathy is a vital skill for people in her field.
What led you to become a software engineer, were you always into technology?
Creativity and innovation have always fascinated me. In high school, I wanted to be an architect to design buildings, homes and interiors. On the other hand, the world of email communication and computer programs also intrigued me. I chose the latter and landed in software and technology. After my Bachelor's degree in Computer Engineering and Master's in Software Engineering,
I started my career with Persistent Systems, which is a global IT company headquartered in Pune, India. I still see myself as an architect though, but a technical one who designs code!
What was your path to your current role working on the SKA?
At the start of my career at Persistent Systems, I got an opportunity to enter the astronomy world via the VirtualObservatory-India (VO) project. For most of my career, I've been working on various projects across the entire life-cycle of an observatory ranging from telescope execution software, to data management, science operations systems and support systems. A short period as a project scientist at Côte d'Azur Observatory in France enhanced my interest and experience in this domain.
Astronomy and scientific research have always been close to the heart of Persistent Systems' founder and CEODr. Anand Deshpande, so there's a long-standing relationship between Persistent and the astronomy world. We are an industrial partner of the National Centre for Radio Astrophysics (NCRA) for the SKA design and pre-construction phase. My technical and domain experience, along with Persistent's association with NCRA, helped me to become a part of the SKA project.
Tell me about your time at the Cote d'Azur Observatory – what did you learn there?
I had a wonderful time during my short stint working there. The observatory is a marvel; it's located in Nice on the summit of Mont Gros, and its dome is designed by none other than the great Alexandre Gustave Eiffel, best known for a rather famous tower!
This journey gave me new experiences and insights on both the professional and personal front. My job included analysing scientific requirements and transforming them into technical specifications to make applications VO compliant, and I got to interact with various science teams from the observatory. It helped me gain insights into the diverse French culture and cuisines, too! That's where I realised how important it is to know the local language for effective communication and productivity.
Now you're part of Team SKA, what's one thing you find amazing about the project?
The idea of having a telescope spread across two continents is what amazes me. I'm fascinated by the power of radio astronomy and how it can blend with cutting-edge technologies to solve cool mysteries like the possibility of extra-terrestrial life, and fundamental unanswered questions of our universe.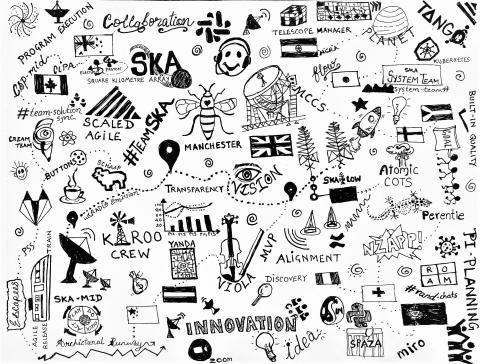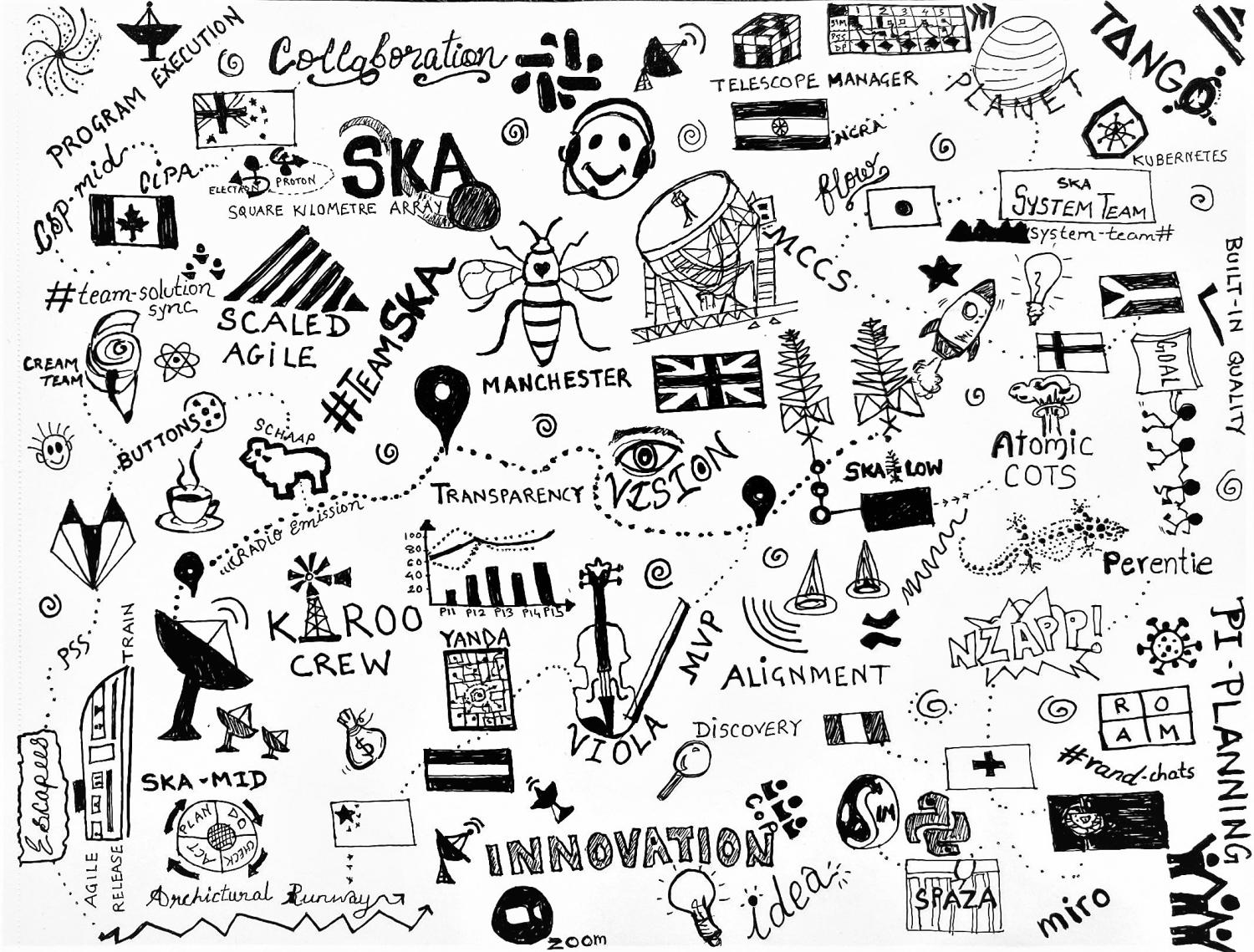 In many places there's a shortage of STEM graduates, particularly women. Why do you think young people should consider a career in STEM?
The line between science, technology, engineering and mathematics and the real world is getting blurred. The applications of machine learning, artificial intelligence, big data and the Internet of Things across areas like healthcare, travel, media and research has opened up numerous exciting avenues. Young people should explore such interesting opportunities and embrace them.
In terms of women, it's often self-doubt and gender stereotyping that hold girls back from taking up a career inSTEM. These myths should be busted, as I feel girls have the right cognitive and empathetic approach to tackle problems in innovative and cool ways.
"Empathy could be a software engineer's super power! It helps us to see things from other people's points of view and allows us to solve problems"
In your experience, what kind of skills does a person need to be a successful software engineer?
Together with analytical skills, I feel a good software engineer should possess an ability to adopt a human-centred approach to design thinking, where empathy, ingenuity and rationality are all at play. If you're developing software, it's almost always going to be for or with other people.
I think 'empathy' could be a software engineer's super power! Empathy helps us to see things from other people's points of view, so it allows us to solve problems throughout the whole process. Last but not least, good communication and soft skills complement the technical skills of a successful software engineer.
What's your proudest achievement in your career to date, and do you have a big ambition for the future?
Within the IT Services industry, astronomy is a very niche area and I feel proud and fortunate to be associated with it for more than a decade now. Getting a pat on the back from customers who are experts in their domains gives me a sense of accomplishment!
I'm inclined towards a customer-facing role aligned with my interests in user experience, creativity, design thinking, Agile software development and recent technical trends. My long-term aspiration is to find the intersection of those interests and apply them in a role that enables science and technology for the benefit of the society.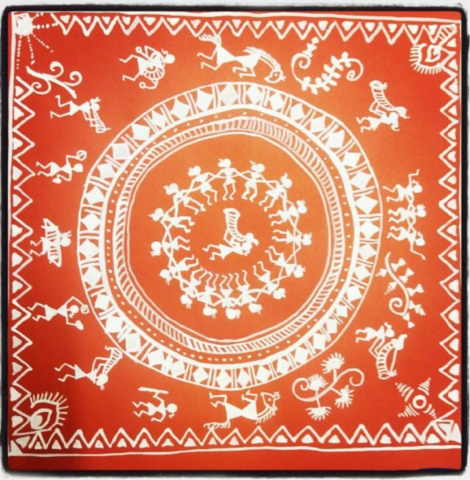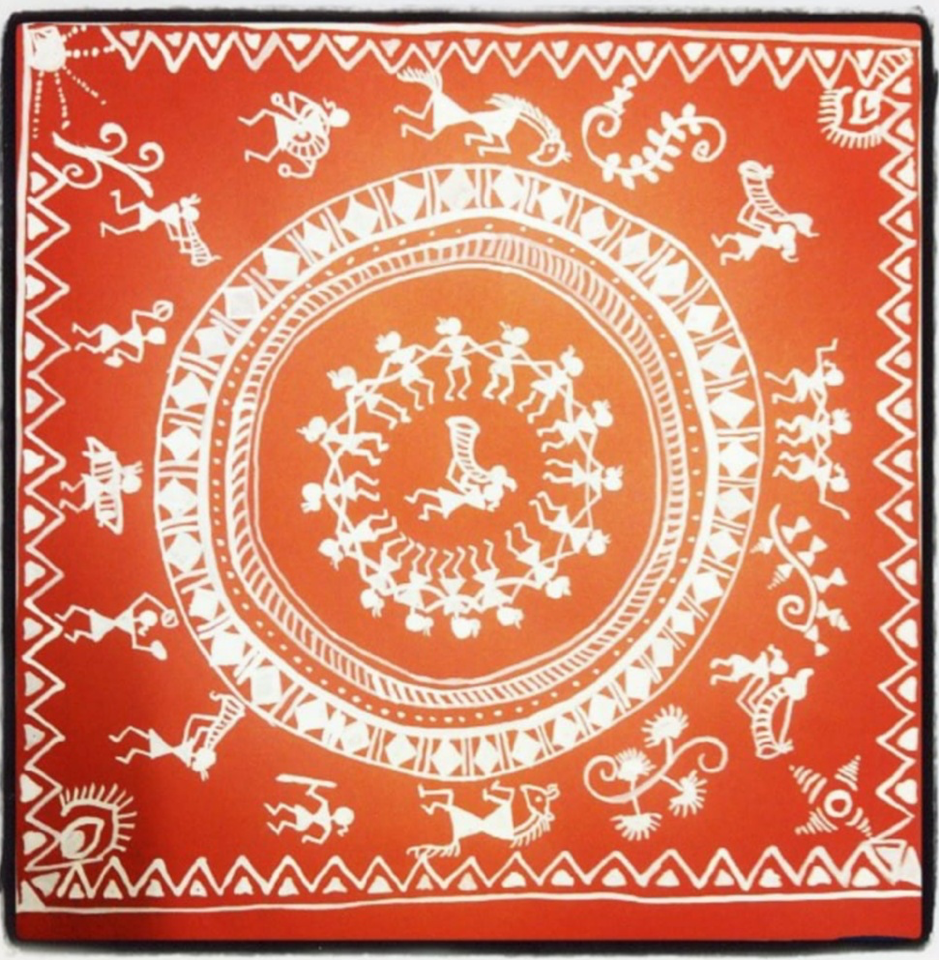 What do you like to do when you're not working – how do you relax?
Drawing, painting, crafting and spending time with my daughter all help me to unwind. Reading stories to her and playing board games brings out the kid in me.
Are you working on an artistic project at the moment?
Yes – in India, we have the Lord Ganesha festival where Ganesha's clay idols are installed in homes or on pandals with elaborate decorations around it. At home, I do this with a different décor theme every year. Last year was a flower theme with the idol placed on a lotus flower made from paper petals. This year I'm thinking of "Solar System", where the idol will be sitting on a crescent moon surrounded by hanging planets. This usually turns out into a fun learning activity with my daughter!
Last modified on 06 March 2023