Tracy Cheetham
Tracy Cheetham led the engineering consortium behind the infrastructure design of the SKA-Mid telescope in South Africa, planning all the roads, trenches, fibre cabling, buildings and more for the South African SKA site. Now, as Site Construction Director with the SKAO, she's in charge of putting the plans into practice. We spoke to her about her work, inspiring the next generation, and why her career plan switched from classical music to construction.
When did you decide you wanted to work in engineering – were you set on it from an early age?
Both my mom and gran were musicians and I was on track to follow in their footsteps to study music and become a classical pianist. I recall having a piano lesson one day in Grade 11 [secondary school] where my lecturer's friend was designing a building. My interest was immediately diverted from the piano to the design that was emerging on the drawing board, and my interest in the built environment grew from there.
I gradually realised how challenging engineering and construction is, with a legacy being created during the design and left behind after construction.
This eventually led to me studying Architecture at the Nelson Mandela University in Port Elizabeth, followed by a master's degree in Environmental Engineering and Sustainable Infrastructure in Sweden.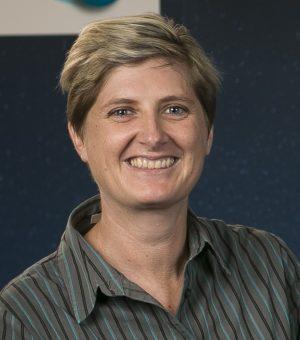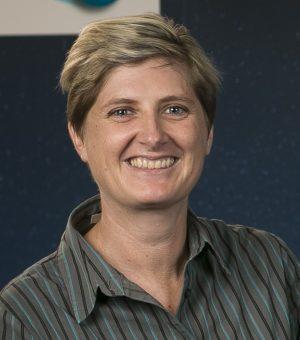 Where did you go from there and how did it lead you towards the SKA?
I started out as a project manager working on local community development projects in the townships of Port Elizabeth from 1997 to 2001. From there I joined the National Department of Public Works in Pretoria and spent five years involved in construction industry policies for South Africa, establishing two national skills development programmes to promote engineering and the built environment to young people.
Anita Loots, who was working for SKA South Africa – now SARAO – at the time, assisted me with establishing and managing one youth programme. One of the scholars' holiday school projects was to undertake the electrical design for the SKA, and I asked Dr Bernie Fanaroff and Professor Justin Jonas from SKA South Africa to judge the design competition.
I retained contact with the team and joined them as infrastructure manager in 2007. That role included responsibility for the acquisition of land for KAT 7 and MeerKAT [an SKA precursor telescope], and the design, establishment, operations and maintenance of the infrastructure and power for the observatory in the Karoo.
"Pursuing a career in STEM will result in a new generation of highly skilled young women who can participate in key areas of economic development"
You worked for many years with the SKAO's South African partner, SARAO. Tell us about your work there.
Within SARAO I was the head of construction planning for SKA-Mid, which means I was responsible for the provision and management of land for the construction and operation of the SKA's mid-frequency telescope, honouring SKA hosting commitments through the provision of pathfinder and new infrastructure, and securing construction licences on behalf of the SKA.
I was also consortium leader for the SKA's Infrastructure South Africa consortium, leading the design engineering effort involving both SARAO staff and South African industry partners. We working on the design of the infrastructure and power for SKA-mid from 2013, including new access roads, primary and back-up power, buildings, antenna foundations, communication, security, vehicles, site monitoring, water and sanitation.
You joined the SKAO in 2021 - what does it being site construction director entail?
As the SKA-Mid Site Construction Director, I represent the SKAO's interest in South Africa as they relate to construction on behalf of the Programme Director, and work with the SKA-Low Construction Director in Australia to ensure effective delivery of the SKA mission and alignment of the telescopes with the SKA Observatory policy and practice, to ensure the "One Observatory" ideal.
I'm responsible for establishing and leading the planning and execution of the site management activities on the SKA-Mid site, supported by an outstanding site management team. Day-to-day we're busy working on various management plans (site management, site security management, various health and safety plans, procedures and systems), as well as supporting construction tenders, and working with appointed contractors.
I'm also responsible for ensuring all Host Country Agreement obligations are tracked and delivered, and accountable for the compliance of SKAO commitments.  That means I work with the SARAO hosting team to track and guide the delivery of the host country buildings (science operations centre, science processing centre, engineering operations centre) and the land servitude programme to obtain access for construction, among many other things!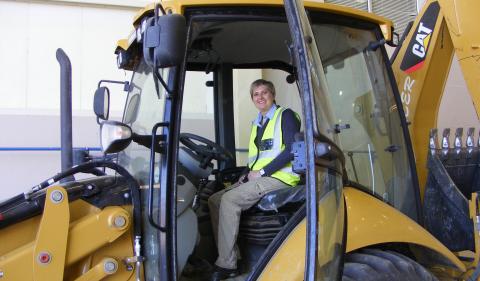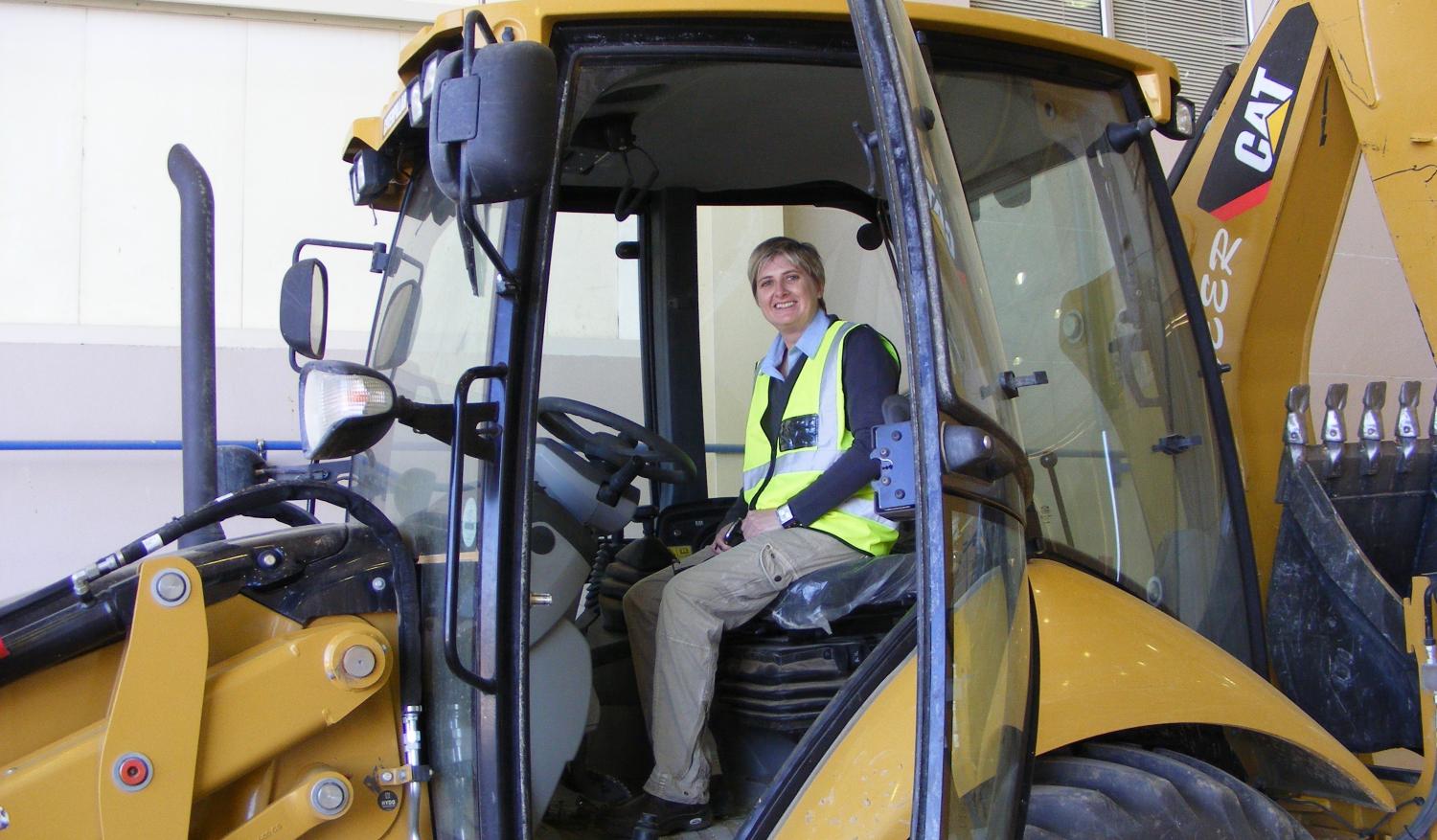 Construction and engineering in general is often perceived as a male-dominated industry – has that been your experience?
The engineering and construction industry in South Africa is still a male-dominated industry, but I have been very fortunate within SARAO that my male colleagues are extremely supportive and we have always worked well together as equals. Regardless of gender, it is important that mutual respect is established through knowledge, confidence, experience and performance which have always stood me in good stead in my work.
I am very proud to be a South African woman working in STEM, and hope that I can be a role model for other young African women to encourage them to pursue a career in this field. Women are the greatest resource any country can have to contribute to its development. Pursuing a career in STEM will result in anew generation of highly skilled young women scientists, engineers and construction managers who can participate in key areas of economic development in their countries and be at the forefront of cutting-edge technology.
What advice would you offer to girls and women who want to follow in your footsteps with a career in STEM?
There are huge opportunities for women to become involved through mega infrastructure projects like the SKA and it would be really great to see an increase in these numbers. This field is one of the most diverse and exciting to work in as a woman, where new and innovative engineering and technology solutions are constantly being sought.
There are a number of wonderful programmes in countries across the world promoting STEM careers and girls should engage with these organisations – including the SKA – to obtain maximum exposure and understanding of all the opportunities available. I would also really encourage young girls to link up with other women role models in the field and ask lots of questions!
"My principle in life is to strive for excellence whilst have fun doing so, and not worry about the things I can't change or which are out of my control!"
What kind of skills does a person need to do your job well?
Excellent leadership, project management and communication skills are crucial to the success of the job. Key attributes include passion, enthusiasm, commitment, patience, and a sense of humour, as well as the ability to constantly think on your feet and be decisive in your actions. My principle in life is to strive for excellence whilst have fun doing so – and not worry about the things I can't change or which are out of my control!
The SKA is a global project but what will it mean for South Africa, in your view?
This is a very significant for South Africa and Africa as a whole to co-host the SKA with Australia. It represents a new era, where Africa is seen as a science destination and takes its place as an equal peer in global science.
The technologies and systems required for the SKA have enabled both South African engineers and those across the world to work at the cutting edge of design and innovation. The most important spin-off, however, will be the generation of new knowledge: young scientists and engineers with expertise in a wide range of scarce and innovative fields. This will allow both South Africa and Africa to be a significant contributor to the global knowledge economy.
The SKA has also had an impact through theSARAO Human Capital Development programme, where close to 1000 bursaries have already been awarded to for school, artisan, undergraduate and post-graduate studies in the field of science and engineering in South Africa.
When you're not busy at work, what do you like to do to wind down?
I love playing golf on weekends and travelling to exotic destinations across the world with friends. I occasionally play the cello, and lovecooking, reading, water sports, sailing and fishing. I am also a bit of an adrenalin junkie and enjoy more adventurous activities like skydiving, shark-cage diving and white water rafting!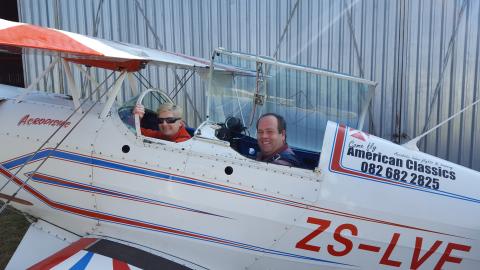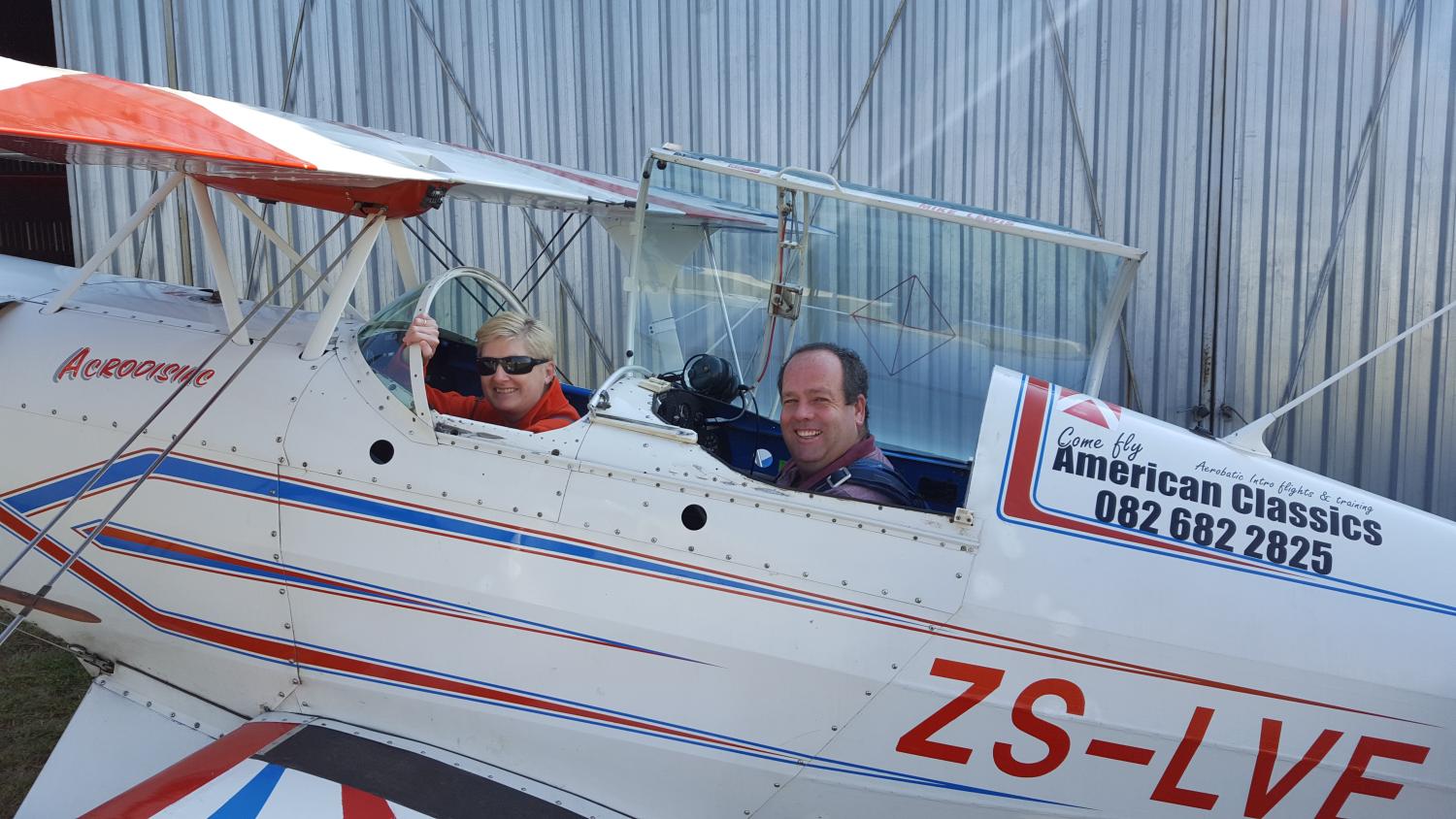 Last modified on 06 March 2023