International Women in Engineering Day 2023
Team SKA's engineers are central to the construction effort, working in countries across the globe to manufacture hardware, coordinate activities, ensure standards compliance and embed safe practices across the Observatory. For 2023's International Women in Engineering Day, we spoke to three members of Team SKA working in our host countries: Australia, South Africa and the UK. Scroll down to learn more about them!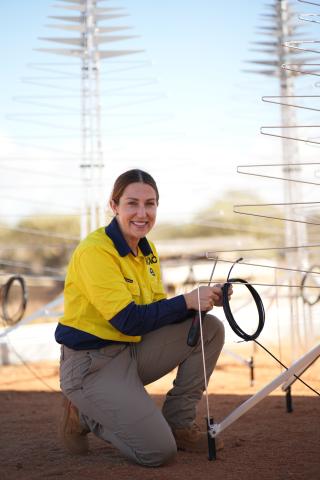 Angela Teale
SKA-Low Head of Engineering Operations, Australia.
Angela is based at the SKAO's Engineering Operations Centre in Geraldton, Western Australia. Her passion is developing novel engineering solutions, as well as supporting, cultivating, and managing technical teams. Angela is building a team of 40 people who will help to deliver the world's largest low-frequency telescope, SKA-Low, on Wajarri Country in the Murchison region.
She has worked in the aerospace industry for the past 20 years, and her areas of expertise include astrodynamics, radio frequency engineering, systems engineering and software development.
As a child living in a rural farming town in the US, Angela was fascinated by engineering and space. She began her career with the US Air Force in astrodynamics and satellite systems, and her previous roles include spacecraft systems engineering and collection planning.
Angela was a finalist for Female Leader of the Year at the Australian Space Awards 2021 and 2022, and a finalist as Engineer of the Year in 2022 and 2023. She is passionate about inspiring the next generation of women in STEM careers and engaging the community to be excited about space.
Michelle Barnard
SKA-Mid Health, Safety and Environment (HSE) Manager, South Africa. 
Michelle worked as a lithographic typesetter and real estate agent before venturing into the health and safety sector, where she found her work passion. Since 2009, she has worked throughout South Africa and in Mozambique as a health and safety consultant specialising in construction projects, including establishing contractor camps in remote locations, high-rise buildings and new university campuses.
Michelle's objective is to always empower people with knowledge to understand the requirements and benefits of health and safety compliance, to make good choices and decisions, and to get them home safely at the end of each day.
She says: "My role as the HSE Manager in South Africa provides the opportunity for me to realise my objectives of creating a safe and healthy workplace, while effectively managing risk for the SKAO on this iconic project. And of course, I want to be there when we find the first aliens."
Michelle describes herself as a motorcycling fanatic and says "riding is a passion, especially on super-fast bikes". She also loves being outdoors hiking in the mountains around Cape Town.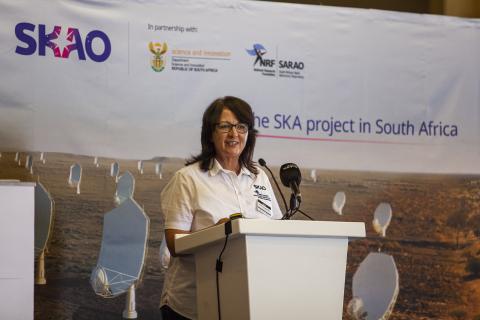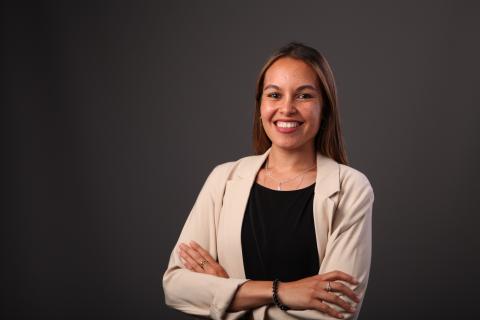 Monique Marinus
Product Assurance Engineer, SKAO's Global Headquarters, UK.
A native of Cape Town, South Africa, Monique holds two bachelors' degrees – one in chemical engineering and one in quality engineering – as well as a project management qualification.  
Having started her career in process and quality technician roles at South African manufacturing company Shatterprufe, Monique then spent three years with engineering consultants Pragma Global, before joining the SKAO, initially as a quality control engineer, in 2021.
Monique is passionate about people and learning, and recently started a diploma in leadership and management through the Chartered Management Institute. "I love that I get to work collaboratively with different departments within the SKAO and I love that in our differences we are all working towards a common goal," she says.
Outside work Monique enjoys food, dancing, playing netball and running.
Last modified on 23 June 2023