Australian outreach inspiring astronomy's next generation
An Australian astronomy festival initiated by an SKAO partner organisation has grown into an annual celebration of all things celestial, visited by more than 40,000 people.
Engaging young people with projects on the scale of the SKAO's can fire the imagination and encourage uptake of STEM subjects that can deliver broader economic benefits over the longer term.
Perth's award-winning Astrofest inspires future generations via interactive exhibits, stargazing parties, astrophotography competitions and visits by the world's leading scientists. The annual festival forms an important part of the SKAO's global outreach and education programmes.
First staged in 2009 to mark the International Year of Astronomy, it received such an overwhelming response that it's returned every year since, and is replicated throughout Australia.
The event is coordinated by the International Centre for Radio Astronomy Research (ICRAR), an SKAO partner organisation and international centre of excellence for radio astronomy.
In 2019, Astrofest won the Chevron Science Engagement Initiative of the Year at the Western Australia Premier's Science Awards.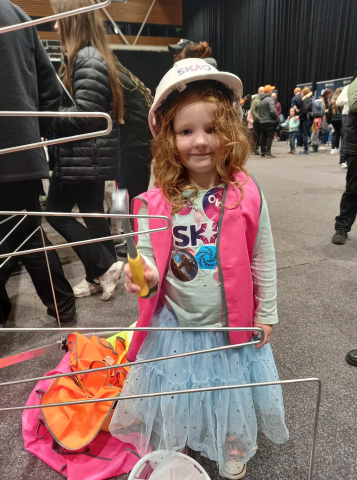 Each year around 4,000 people visit Astrofest to enjoy exhibits, listen to talks and interact with SKAO and ICRAR scientists, alongside experts from associated SKA project institutions including:
Pawsey Supercomputing Centre
Commonwealth Scientific and Industrial Research Organisation (CSIRO)
Australian SKA Regional Centre
Murchison Widefield Array
Dozens of stalls inspire and inform attendees about the wonders of astronomy and the leading role Australia is playing in new discoveries about the cosmos.
Other attractions include the opportunity to build and keep your very own Lego radio telescope, talk to researchers about their revolutionary work and view ground-breaking galaxy data in virtual reality and fly-through the Milky Way in an inflatable planetarium.
The festival has also featured the SKAO's immersive virtual reality documentary, Beyond the Milky Way, which showcases the SKA precursor telescopes as well as what the SKA-Low telescope will look like once completed.