Celebrating women in STEM
Diversity and inclusion are foundational values at the SKAO, and the Observatory aims to be a place where different viewpoints and diverse backgrounds are welcomed and encouraged. This includes ensuring that women in science, technology, engineering and maths (STEM) are supported, and their contributions celebrated. In doing so, we aim to also break down stereotypes about working in STEM.

The SKAO has identified actions to encourage the next generation of women and girls to consider careers in this exciting field, and aims to become an employer of choice for women in STEM.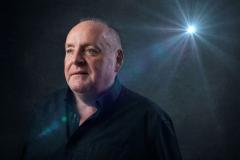 "Equality, diversity and inclusion are core values of the Observatory. Values need to be embodied and actions implemented. It is therefore incumbent on all of us – senior leaders, line managers and staff – to take these actions forward."
International Women in
Engineering Day
Hear from members of Team SKA based in our host countries about working on one of the largest engineering projects on the planet.
Interested in learning more about these amazing women and how they got into engineering? Learn more about their roles and backgrounds here!
Can't see the video? Find it here.
Women in STEM: in their own words
Hear from some of the Team SKA scientists and engineers based all over the world about how they got into STEM, what it's like working on a mega science project, and how the science organisations can improve the environment for women in the field.
To mark International Day of Women and Girls in Science in 2019, we spoke to some of the many scientists across the SKA world about their cutting-edge research, why they chose a career in astronomy, and what advice they would give younger generations interested in the field.
Having trouble viewing this video? Find it here.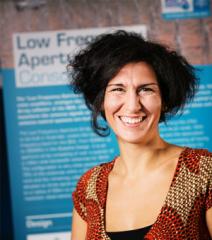 Engineering does not belong to any particular category, it is for everyone who loves it. To make engineering more accessible we have to be this 'outstretched hand' that reaches young people everywhere, and help them by giving them guidance, showing them role models, pointing to them opportunities.
SKA science: your questions answered
Two of our scientists volunteered to field questions from our social media followers on everything from how far the SKA telescopes will see into the history of the Universe, to whether they will help in the search for aliens. The "ask me anything" marked the IAU's Women in Astronomy month in 2022.
Why is diversity important in STEM?
"Achieving great results in science almost always comes from having great ideas and thinking out side of the box. A way to do that is to have a diverse team collaborating," says SKAO Project Scientist Dr Anna Bonaldi.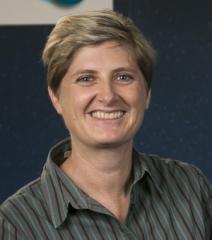 There are huge opportunities for women to become involved in engineering through mega infrastructure projects like the SKA. This field is one of the most diverse and exciting to work in as a woman, where new and innovative engineering and technology solutions are constantly being sought.
Come and join us
Interested in becoming part of our diverse international team? We know diversity is a strength, and our aim is to recruit and retain the most talented individuals, regardless of gender, race, disability, age, sexual orientation, marital status, religion, nationality or background. Women have traditionally been under-represented in the fields of science and engineering; we encourage women to apply to join Team SKA!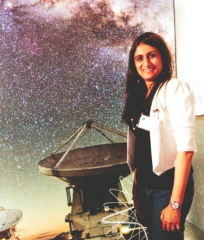 It's often self-doubt and gender stereotyping that hold girls back from taking up a career in STEM. These myths should be busted, as I feel girls have the right cognitive and empathetic approach to tackle problems in innovative and cool ways. Empathy could be a software engineer's super power! It helps us to see things from other people's points of view, so it allows us to solve problems throughout the whole process.